Profile

kat and the dreamers
my eyes wide open
This journal should be viewed with discretion.
Free Account
Created on 2011-12-21 13:52:36 (#1156634), last updated 2017-04-10 (6 weeks ago)
2,683 comments received, 47 comments posted
278 Journal Entries, 179 Tags, 2 Memories, 7 Icons

About

Mini Bio
fic archives
fic recs
the skydancer
"My characters shall have, after a little trouble, all that they desire." - Jane Austen (Becoming Jane)
Hi! I'm Kat. I write stories. I have a never-ending to-read list. I sing, act, and occasionally dance. I think that heaven is filled with puppies. I covet shoes and headbands. I want to see the world. Fandom is my anti-drug. I live in the gutter of a crack-filled universe. I have a special place in my heart for odd pairings. I often find myself tumbling down rabbit holes and chasing after plot bunnies. I tend to ramble. I'm random. I think too much. I picspam. I spazz. I want a flying submarine. I'm curious. I'm open. I ask. I answer. I'm no one else but myself.

This journal contains fanfiction, original fiction, personalized features and reviews, and moments from my very real life. Some genres, themes, and terminologies may offend, so I'd advice the faint-hearted to tread lightly. Also, (un)fortunately, most personal entries and a stray fic or two are locked to friends. If you'd like access to more of my crazy, comment here.

My immediate fandoms at the moment include: [animanga] Prince of Tennis (and ShinPuri), Tiger & Bunny, Hitman Reborn, Durarara!!, Kuroko no Basket, Free!, Yowamushi Pedal, Daiya no Ace, Haikyuu!!, Skip Beat, Kamisama Hajimemashita, Chihayafuru, Brothers Conflict, Diabolik Lovers, Shingeki no Kyojin, Otomen, Oresama Teacher, Tokyo Ghoul; [non-animanga] Supernatural, The Vampire Diaries, The Originals, Once Upon A Time, Sleepy Hollow, Sherlock, Elementary, Castle, Game of Thrones, The Avengers (MCU), and Harry Potter.
my comms ; twitter ; sprites ; codes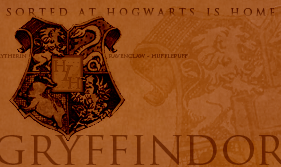 Sorted Gryffindor at
hogwartsishome.
Come and apply at
platform_934 today!


Connect
adventure
, aihara miki,
animanga
,
ao no exorcist
,
astrology
,
astronomy
,
au
,
azureshipping
,
beagles
,
bleach
,
books
,
chihayafuru
,
chocolate
,
comic books
,
covert affairs
,
crack pairings
,
daiya no ace
,
dean winchester
,
dean/jo
,
desperate housewives
,
diabolik lovers
,
dino cavallone
,
dinohiba
,
disney
,
dn angel
,
dogs
,
dorama
,
dreams
,
durarara!!
,
elementary
,
eyeshield 21
,
fanfiction
,
fashion
,
flame of recca
,
food
,
fruits basket
,
fushigi yuugi
, gakuen babysitters,
game of thrones
,
get backers
,
gintama
,
gokudera hayato
,
gokusen
,
gossip girl
,
graphics
,
greek mythology
,
grimmhime
,
grimmjow jeagerjaques
,
hakuouki
,
hana yori dango
,
hanakimi
,
happy endings
,
harems
,
harry potter
,
hawaii five-0
,
heroes
,
hibari kyouya
,
hitman reborn
,
honey and clover
,
inoue orihime
,
inui sadaharu
, inui/eiji, inuieiji,
ishida uryuu
,
ishihime
,
jack sparrow
,
judith mcnaught
,
junjou romantica
,
kaiba seto
,
kaichou wa maid-sama
,
kamiya kaoru
,
karaoke
,
kateikyoushi hitman reborn
,
kekkai sensen
,
kikumaru eiji
,
kimi to boku
, kou shun'u,
kuragehime
,
kuroko no basket
,
kuroshitsuji
,
kyouharu
,
la corda d'oro
,
mazaki anzu
,
memes
,
midou ban
, mikagami tokiya, minamino shuichi,
mitsui hisashi
,
movies
,
music
,
musical theater
,
my little pony
,
mythology
,
natsume yuujinchou
,
ncis
,
new girl
,
norribeth
,
odd pairings
,
ohtori kyouya
,
once upon a time
,
oofuri
,
ouran host club
,
people
,
photography
,
picspams
,
pocky
,
prince of tennis
,
psych
,
psychology
,
rayearth
,
reign
,
reverse harems
,
roleplaying
,
romance
,
ron weasley
,
rurouni kenshin
,
sagara sanosuke
,
saiunkoku monogatari
,
saiyuki
,
samurai deeper kyo
,
sex pistols
,
sherlock
,
shingeki no kyojin
,
shinshi doumei cross
,
shoes
,
shopping
,
skip beat
,
slam dunk
,
sleepy hollow
,
smallville
,
smut
,
soul eater
,
sparrabeth
,
supernatural
,
susan elizabeth phillips
,
sylar/claire
,
takanaga hinako
,
tasuki
,
tenipuri
,
tezuka kunimitsu
,
the avengers
,
the big bang theory
,
the last airbender
,
the originals
,
the vampire diaries
,
tiger & bunny
,
travel
,
utapri
,
vanilla
,
veterinary medicine
,
viewfinder series
,
yamane ayano
,
yaoi
,
youko kurama
,
yowamushi pedal
,
yu yu hakusho
,
yu-gi-oh
,
zoology

People
[View Entries]

Communities
[View entries]

Member Of (46):
12months_challenge
,
addme_fandom
,
allout_rugby
,
anime_manga
,
animeaddme
,
aubigbang
,
azureshipping
,
bakuman
,
baseball_animanga
,
blackbutler
,
bleach
,
champloofic
,
daiya_no_bang
,
daiyanokink
,
danganronpa
,
fandom5k
,
fic_promptly
,
frfr
,
gintama
,
kuroko_no_basket
,
kuroshitsuji
,
nanbaka_kink
,
nightonficmountain
,
oofuri
,
oofurikink
,
parallelsfic
,
porn_tree
,
princeoftennis
,
princess_tutu
,
saiunkoku
,
saiyuki
,
saso_afterhours
,
seasonofkink
,
skipbeat
,
smallfandomflsh
,
snk
,
sportsanime
,
t_and_b_anon
,
team_grandstand
,
team_hpd
,
thepettingzoo
,
tigerandbunny
,
yamane_ayano
,
yowapeda
,
yu_yu_hakusho
,
yurionicefans

Subscriptions (40):
12months_challenge
,
addme_fandom
,
anime_manga
,
animeaddme
,
aubigbang
,
azureshipping
,
chihayafuru_kink
,
daiya_no_bang
,
daiyanokink
,
dw_maintenance
,
dw_news
,
fandom5k
,
fic_promptly
,
h50comm
,
h50land
,
honnouji_academy
,
kuroko_no_basket
,
nanbaka_kink
,
ncis_verse
,
nightonficmountain
,
onepunchmeme
,
oofurikink
,
parallelsfic
,
party_penguins
,
porn_tree
,
princeoftennis
,
rareshipsonice
,
saso_afterhours
,
smallfandomflsh
,
sportsanime
,
t_and_b_anon
,
team_grandstand
,
team_hpd
,
team_lab
,
tenipurikinks
,
thefandomzoo
,
thepettingzoo
,
yowapeda
,
yurionicefans
,
yurionicekink

Administrator Of (0)

Feeds
[View Entries]

Subscriptions (0)

Linking
To link to this user, copy this code:
On Dreamwidth:
Elsewhere: